The View from Jamestown – April 2013

"Think Positive and Good Things will Happen"
 by TCC CEO,  Nick Roach
Do we ever see a positive headline any more in the paper or on a news cast? The only one I have seen in recent years was about the Dow surpassing the all-time high of 2007. Why is all the news so grim?  It reminds me of Chicken Little from the children's folk tale running in circles screaming, "The sky is falling! The sky is falling!"  I wonder if it's my generation of baby boomers who probably expected too much from retirement that are responsible for this cynical attitude as their negativity is encouraged by the negative TV networks. Baby boomers have actually had it pretty good up until 2008. The economy was strong and new technology entertained us throughout our lives. Yet it is exactly that technology that I believe has made us so cynical.
Since before we were born, technology has been interfering with our security. I remember the corporate line charts in the seventies with many levels of management in the company. They were slowly going away over the first eleven years of my business career. We had regional offices throughout the country and rooms of clerks processing orders by hand. They were slowly replaced over the decades by computers. There has been a peering down of opportunity at large companies throughout the world. CEO's and Presidents took credit for it and touted their skills, while the truth is, they just didn't need the help thanks to technology. Management was ruthless and focused to peer down and fill personal pockets. Expansion into new markets was never considered. They just wanted to maximize their company's value and use the proceeds for personal gains. This practice was taught at business schools, and there is no doubt that this so-called business technique is the best way to make a company look successful.
This is a fact of life with technology: we don't need the average high school graduate as an employee today. To be employed, a person must be college educated and smart enough to oversee complex computers and machinery. We say college graduates are under-employed today. The fact is, we have eliminated tedious jobs by incorporating them into a new, highly productive manufacturing world. Unfortunately, such increased automated production levels cause even more jobs to be lost.
Give a smart kid the right opportunity and American productivity will increase. It can happen anywhere, even in a small restaurant. Look very closely at how productive all those employees in the food service industry have become; not just at McDonalds, but hiring people to do the work of machines has revitalized the corner deli, coffee shop and family restaurant.
So it's time to be less cynical and start seeing the revitalization of the American economy. Yes we have a lot of debt, and my guess is that inflation will be the result of putting people to work to grow the economy. Yet with new technology developing gas and oil reserves all over the country, low interests rates and a productive young generation coming into control, I believe we have some good direction, and we must support it with a positive attitude.
The only change I would like to see is legislation that will allow companies to receive special tax incentives that expand and grow through the development of manufacturing new products and creating new markets. Let's discourage the old attitude of buying for expansion by rewarding those who actually do expand. I see no reason for a company to pay any income tax if it has achieved specific predefined goals that clearly demonstrate its ability to help the economy grow. If the company is stagnant, then sure, let it hoard its cash, buy its competition, and pay income tax.
Reward aggressive management for the benefits they bring to America by expanding and growing the job market. Give them tax breaks that may even include tax incentives on bonuses they receive for a good job. It's time to reward the people who have foresight, and help make the American economy develop and grow.
The right way would be to initiate programs that give national recognition to companies that stimulate growth by giving them US manufacturing awards. Let's give some free national recognition to companies that are expanding their footprint while developing opportunities for our citizens. Let's identify the good, ethical operations and reward them with the recognition they deserve. And let's start with an occasional positive headline once in a while and a few positive news casts.
Contact:
The Chemical Company
P.O. Box 436
44 Southwest Ave.
Jamestown, RI 02835
Phone: (401) 360-2800
Website: thechemco.com
Email: Info@thechemco.com
Quote of the Month:
"Leadership is the art of accomplishing more than the science of management says is possible."
–Colin Powell, quoted in the Nashville Tennessean
In 2013 The Chemical Company is celebrating our 25th year in business and looking forward to 25 more!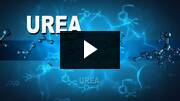 Upcoming Events
Adhesive and Sealant Spring Convention and Expo.
April 21-23, 2013 Atlanta, Georgia
APIC Asia Petrochemicals Industry Conference
May 9-10, 2013 Taipei, Taiwan
Connect with TheChemCo!
Downloadable Brochures:
The Chemical Company Brochure
TCC Plasticizers and Plastics Additives
Iron Oxides
Composites
Flame Retardants
Product News
Adipic Acid:                   25 Kg., 500 Kg. and 1,000 Kg. Bags (In Stock and Available Now!)
NatureFlexx 509:             Phthalate Free General Purpose Plasticizer.  Available in Totes (2200 lbs.) and Drums.  (In stock and immediately avail.)
Malic Acid:                    25 Kg. Bags (In Stock and Available Now!)
Vestinol 9 DINP:            TCC offers bulk trucks and split loads (w/ eso or dop) of DINP to North America.
Zinc Borate:                    TCC now offers Zinc Borate in 25 Kg. Bags in Stock and Immediately Avail.
Products In Transit/ Available Soon
Bio- Succinic Acid:          2000 lb. supersacks and 25 Kg. Bags (Available Q2 2013)
Dicyclopentadiene:           Isocontainers
New/ Updated Technical Information:
Please contact Robb Roach at robb@thechemco.com
or Tel: (401) 423- 3100 for more information.
We appreciate your taking the time to review this newsletter. We welcome your comments as well as contributions regarding our readers' company/industry activities. Please send them to Robb Roach at Robb@thechemco.com
Critical Raw Materials Markets
 Benzene: U.S. benzene contracts for April settled down $.33/ gallon to US$4.36/ gallon from US$4.69/ gallon in March.  Spot prices this month have strengthened and are in the $4.40- $4.50/ gallon range.
 N Butane:  Normal Butane prices are trading in the mid to high US$1.20's per gallon. Pricing has trended lower since the beginning of March continuing the downward trend in April.
 Ethylene:   U.S. Contract Price for March settled even at US$.48/ lb. Current spot is in the high $.50's cpp with offers as high as $.62 cpp.
 Natural Gas: Natural Gas pricing has increased steadily  since February.  Pricing eclipsed the $4.00/ mmbtu price point in Mid- March and continues to climb.  Current pricing is $4.35- $4.40/ mmbtu.
 Oil: Current WTI Crude price is at $88+/- per barrel range.  Prices have been trending steadily lower since Mid- February when pricing was in the $97 per barrel range.
 Orthoxylene: April contracts settled down $.07/ lb. to $.625/ lb.
 Propylene: Contract pricing for April settled at $.63/ lb. for Polymer Grade and $.615/ lb. for Chemical Grade. Down US $.10/ lb. from March.